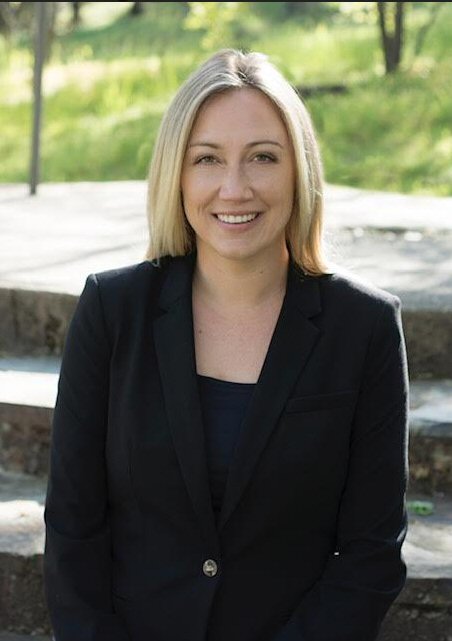 (530) 888-1248

(530) 320-2040 cell phone

hdobbas@gmail.com
11879 Kemper Road Suite 9
Auburn CA, 95603
Receive Email Alerts from Me
Born and raised in Auburn, Hannah has a love for her HomeTown community. She comes from a long line of family being fourth generation.
Being a mother to her beautiful little girl is her greatest achievement. She is also an avid sports fan and has a great love for the ocean, writing, and the design of homes. She received a BA in Communication Studies from the University of San Diego.   
For many years she worked for her family business, Jim Dobbas, Inc., a railroad construction company. A business that remained on-call 24/7. Those industry experiences have given her a great sense of urgency.  Today, she is the property manager to the industrial facilities of the family business.      
She enjoys taking care of her customers and is dedicated to serving her client's needs. She understands the importance of building and maintaining relationships.
Hannah's Philosophy-
        "Attitude is everything, smile!"       
She is passionate about everything she does and radiates positivity. With her extensive knowledge and love for Auburn, and her passion for the neighborhood, Hannah is sure to make your experience memorable and enjoyable.       
"I have been fortunate enough to be a part of a family that has a long history in the Auburn community.  I have a profound love for our town and watching as it continues to grow and spread its wings. I love to see what the locals and the newcomers are doing and creating that makes this place so special! To me real estate is the creation of a dream. A dream of a family, a dream of a feeling, a dream of a business. Whatever it may be, it begins with a dream and the land is the canvas to whatever it is YOU dream to do. I believe real estate transactions are the biggest and most exciting decisions of YOUR life. It takes trust and confidence to carry one through this process. I will be the trust and confidence for you.
Email: hdobbas@gmail.com
Phone: 530-320-2040
DRE#02134347
Hannah Dobbas 's Listings
Listing Office: HomeTown Realtors

2
Beds
2
Baths
1,152
SqFt
Listing Office: HomeTown Realtors
Selling Office: Keller Williams Realty
Listing Office: HomeTown Realtors
Selling Office: Non-MLS Office - Sac