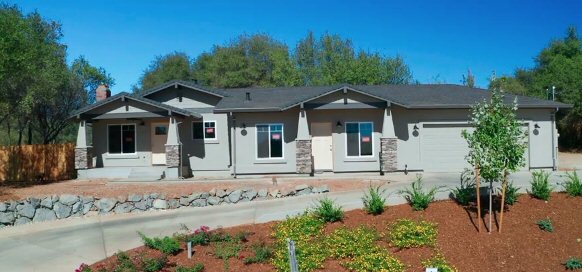 Since 1970 California has been experiencing a housing shortage. Depending on who you speak to California is now short between 3-4 million housing units. Experts have warned that California needs to double its housing stock by 85,000 units per year in order to keep up with demand and help alleviate the sharp price increases.
This year's real estate market has been one of the most active and highly competitive in years. The great pandemic driven migration from the cities into less populated areas has created a demand for housing that has rarely been seen.
The current housing shortage coupled with the historically low interest rates has created frenzied bidding wars and price spikes. Economically speaking real estate may be what shoulders the economy for the next 2 years. Many home buyers are planning on complete remodels in order to get what they really want. Remodeling is up and new home building is up 32% year over year but we are still short.
Some statistics show that new homes cost on average of 30% more than existing homes. So, why buy a new home?
There are many advantages to buying a new home. Here are a few.
Flexibility, Personalization
New home builders are flexible. They often allow home buyers to personalize their home by participating in the design and building process. In a development, buyers can even choose which lot they want their home to be built on. Buyers can choose interior and exterior finishes such as paint color, floor coverings, counter tops, appliances and cabinets. Buyers can choose to stay with the builder's standard package or upgrade.
If buyers don't have the confidence to make those choices themselves home builders will offer design packages or design assistance. The larger home builders even have design centers with a display of all of the choices.
Efficiency, Health, Comfort, Savings
New homes are more energy efficient. Homes built in California in 2020 are required to provide solar as well as higher efficiency components like heating and air conditioning systems, improved insulation and better windows. 'Comfort is an important benefit of energy-efficient homes' according to J. Andrew McAllister PhD, lead commissioner for California Energy. New appliances such as stoves, refrigerators, water heaters, washers and dryers are more efficient and consume much less energy.
Indoor air quality has been addressed with more stringent filtration requirements. The new filtration requirements will ensure adequate control of harmful particulates. A new home is healthier as well as more efficient. The new energy standards are expected to reduce greenhouse and gas emissions by an amount equivalent to removing 115,000 cars from California's roads. Amazing. The more efficient a home is the less it costs to run.
Fire Safe
New homes have stringent building codes that help to "harden" it against fire. It's known as the wild land fire interface.
Fire resistant roofing material, cement or stucco siding, tempered windows and screens that prevent embers from getting into attic spaces will protect your new home against fire. Fire sprinklers are required as well as fire walls between the main dwelling and accessory dwelling units.
Reduced Maintenance
A new home comes with an array of warranties. From the builder's warranty on workmanship to each and every appliance. If the roof leaks no problem. Call the builder. If the dishwasher stops. No problem. Call the warranty company.
The new home buyer has the privilege of creating all of the wear and tear.